---
Here you can get a genuine instant no-obligation online price guide from prices provided by over 250 companies.
See the prices here BEFORE you speak to anyone!
We will not pass your details to anyone without your consent.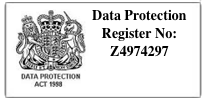 "I got an online quote from Garage Conversion Quoter and followed that up with some surveys from companies recommended by Phil. The useless junk-filled garage has now become a dining room."
- Sarah T. from Denby after using GarageConversionQuoter.co.uk